A set of Pro-Am programmes
The first Pro-Am was organised in 1978 by Bob Harvey and Gordon Jackson with help from John Harris who introduced the chairman of the Southern Region P.G.A to Bob Harvey. These events continued up until the centenary classic Pro-Am in 1991.

The set of programmes was donated by Bob Harvey except that for 1980 which was donated by David Searle.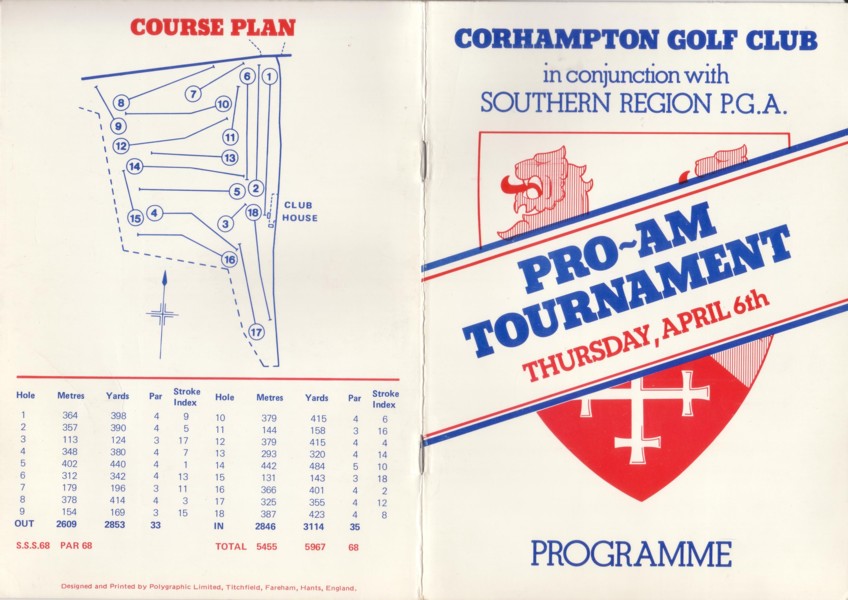 The programme for the first Pro-Am - 1978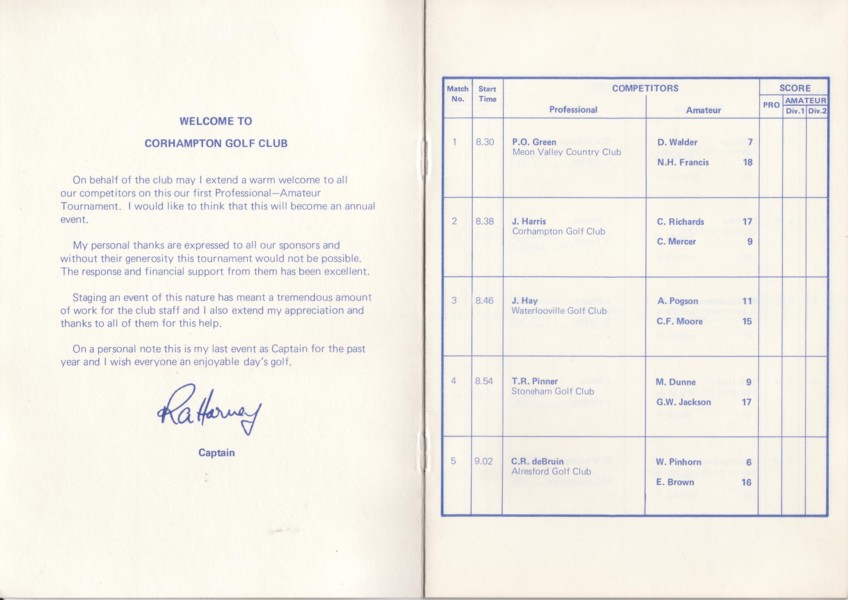 1978 - 1

1978 - 2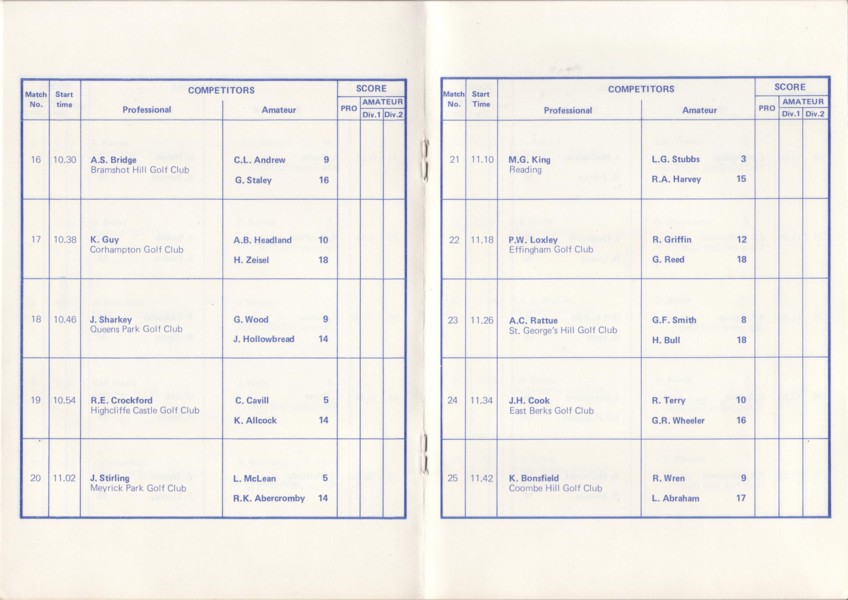 1978 - 3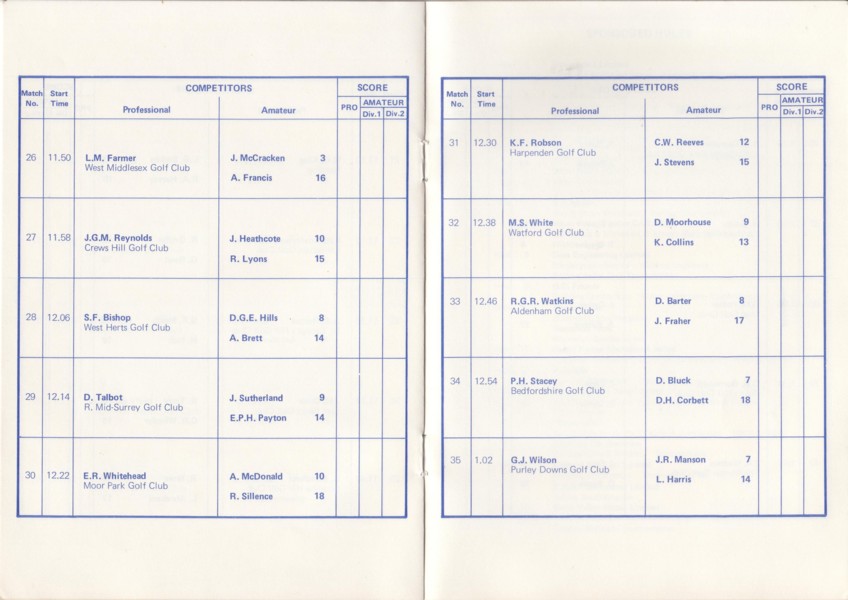 1978 - 4

1978 - 5
Other Pro-Am programmes: 1979 1980 1981 1982 1983(Nick Holmes testimonial) 1985 1987 1989 1990