This halfway hut was conceived by Harry Spooner as his contribution to the club during his year as Captain (2002). Harry felt that he would like to do something for the members that would remain after his term in office.

The club had a small halfway hut called Dacombes Den that had been converted from a shelter and made into a refreshment hut. The facilities required refurbishment and Harry thought that a purpose built halfway hut would be a great boon to the members.

The Management Committee agreed to support the enterprise providing there was no cost to the club, any money to come from fund-raising activities that the Captain might organise. A team was assembled by Harry of volunteers from the members and a set of plans was drawn up by Roger Wildig.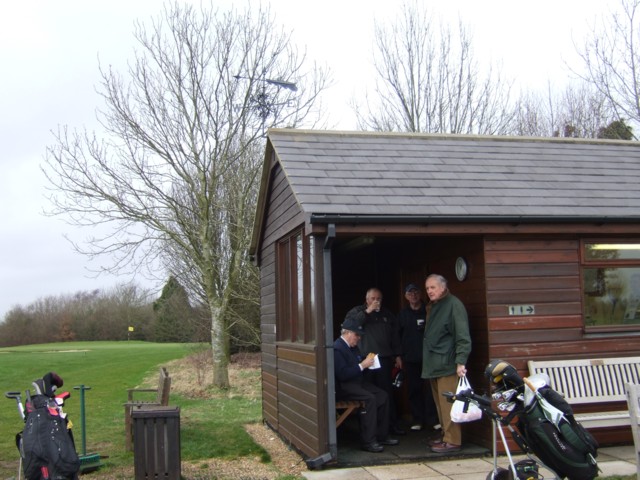 Taking a break at Spooners